Can three very different women help one another achieve their dreams when strangers arrive in the village and changes impact on everyone's lives?
Buy now
Katie's determined she'll save Christmas after a fire threatens to ruin the festive season, even if it means working with her grumpy and unpleasant, but annoyingly attractive neighbour, Aaron.
Buy now
Meg's at this celebrity wedding to get an inside scoop. Best man, Rick is determined to stop her. But neither can deny the instant attraction between them.
Pre-order now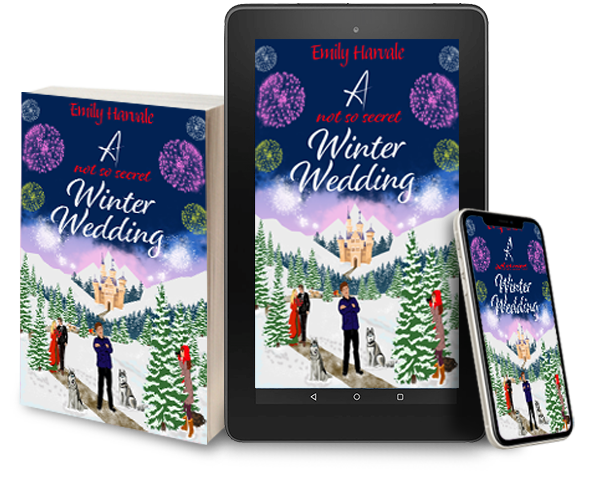 Here are all my books to date. My series appear first, but scroll down to see a list of my standalone novels (that are not part of a series) and also my novellas and short stories.

Click on the title or cover of each, to read more details.
Norman Landing
Each book in this series can be read as a standalone
The Merriment Bay series is interlinked with the Wyntersleap series (below)
The Wyntersleap series is interlinked with the Merriment Bay series (above)
Novellas and Short Stories
Only available as eBooks, unless they are included in a box set. See 'Box Sets' below for details.
Facebook
@emilyharvalewriter