My fourth novel, 'Sailing Solo' was released at the end of July. It's a humorous romance set in Greece, where Willa Daventry runs sailing holidays for single people from her base at the beautiful, Argolis Bay Hotel.
Willa and her best friend, Blossom, like a drink and Blossom's favourite cocktail is a Screaming Orgasm. Well, who doesn't like those? 
Any hoo... that got me thinking. (I have been known to do that.) Why don't I have a cocktail invented for Willa? So I set off to do some research.
Luckily for me I met the delightful, Tom at my local cocktail bar, 'Walkers', in Hastings town centre, and he agreed to help me.
I'm not sure I've totally grasped the subject of genre. Here are a few definitions, as I understand them:

Paranormal mystery - My life.
Romantic Comedy - My love life.
Gothic Horror - My reflection, first thing in the morning.
Cosy Crime - My cooking ability.
Thriller - My shopping trip to Sainsburys.
Fantasy Fiction - My life, as described by my friends.
Historical Romance - The best years of my life.
Memoir - Something to do with my life ... I can't remember what.
I do hope that was helpful.
My grandmother's Christmas cake recipe
This is the Christmas cake I've been making every year, since I was a little girl, old enough to help my grandmother. She was an instinctive cook, never weighing ingredients but judging by taste and consistency and everything she served, was absolutely delicious! This cake is no exception and without fail, every friend I have given this recipe to, has said that it is the best cake they've ever tasted. The best cake requires the best ingredients so do, please, buy free range eggs (not just because they are much tastier but also for ethical reasons-you'll be happier knowing the hens are enjoying a better quality of life!) and PLEASE do not use anything other than real butter - it just won't taste as good, nor will it be the correct consistency. Okay, lecture over. Here's the list of ingredients:
1 kg fruit (I use 300g sultanas + 300g currants + 400g raisins, but you can mix as you choose)
300g glace cherries (I like lots of cherries in my cake but you can use less)
75g mixed peel (you don't have to use this but it does add to the flavour)
200 ml brandy (NOT brandy essence)
300g plain flour
1 teaspoon mixed spice
half a teaspoon nutmeg (freshly grated, if possible)
300g butter (softened)
4 large eggs (free range)
100g chopped nuts (I use pecans and hazelnuts, grandmother used brazil nuts and walnuts, but use any nuts or combination of nuts, you like and chop fairly small. )
250g dark muscovado sugar
1 tablespoon black treacle
zest of orange and lemon (grated, unwaxed)
Method:
1. Put all the fruit including cherries and mixed peel into a saucepan with the brandy and bring to the boil. Remove from heat and allow to cool. Once cooled, cover (lid/tea-towel/plate) and leave overnight.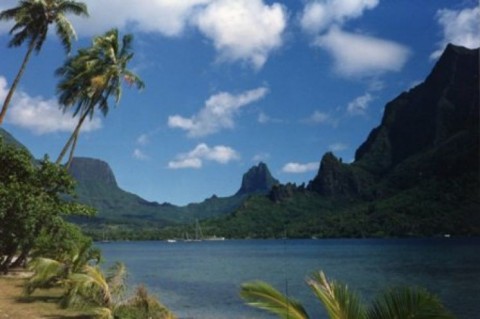 My last blog reminded me of the time, some years ago, when I backpacked around the Society Islands in the South Pacific. I started reminiscing, so I dug out an article I wrote on my return and I thought I'd share it with you. With all the rain we're having here in the UK, I think many of us would like to be lazing on a white-sand beach, drinking mi...
Today I'm chatting with Jack Drake, one of the main characters in my novel, "Highland Fling", which I'm currently in the process of editing.'Welcome Jack and thanks for stopping by.''It's my pleasure, Emily. It's good to get out of the pages and stretch my legs.''Well, you do have long legs, Jack, if you don't mind me being personal. For our reader...