Want to know what Adam Wynter's been getting up to?
You remember Adam Wynter, don't you?
You will if you've read either my Wyntersleap series or my interlinked, Merriment Bay series. He's the unlucky-in-love, former playboy-type, younger brother of the gorgeous, Rafe Wynter of Wynter House.
Adam fell in love (a first for him!) in
New Beginnings at Wynter House
, but sadly that didn't quite work out. So he's young, free and single again and now he's flying high.
Literally.
In a hot air balloon with his good friend, Rory Wilde, in my new book,
Love is in the Air.
You can read what happens next in the blurb below, but first let me show you the stunning cover.
And here's the universal pre-order link:
mybook.to/LoveisintheAir
Plus, here's the blurb so that you can see what happens next.
Love is in the Air
Saffy
and
Libby Verdant
have one ambition – to turn Verdant Hall Hotel into a profitable business as their late parents had always dreamed. But the once grand, country house is more of a ruin than a welcoming retreat.
Adam Wynter
adores his family, but he's recovering from a broken heart and can only take so much of his brother and sister's own 'happy families'. When good friend, Rory Wilde, needs a temporary replacement for a member of his hot air balloon team, Adam jumps at the chance.
No one expects a fault with Rory's state of the art equipment and an unpredicted storm to send the hot air balloon crashing into Verdant Hall, damaging a row of Queen Anne chimneys, knocking several tiles from the roof, and decimating the beautiful gardens.
Adam and Rory offer to pay for the damage, but what Saffy and Libby need is some immediate help. The Verdant sisters are single, pretty and about the men's own ages, so Adam and Rory turn on the charm and lend a hand around the place.
But Saffy and Libby don't have time for meaningless flings and Adam and Rory soon get more than they bargained for with these two very determined sisters.
The balloon might not be in the air – but perhaps Love is…
I hope you enjoy reading this book as much as I enjoyed writing it. It's released on September 24th, 2021, so there's not long to wait to see what Fate has in store for Adam, Rory, Saffy and Libby.
© Emily Harvale 2011 - 2022. All rights reserved.
Comments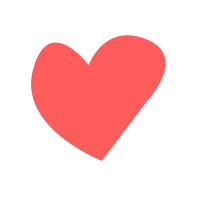 Emily Harvale
on Monday, 23 August 2021 09:15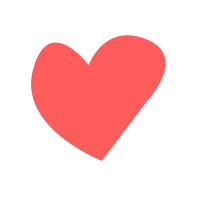 Emily Harvale
on Monday, 23 August 2021 16:30
Thank you, Happy reader. ;) xxx
By accepting you will be accessing a service provided by a third-party external to https://emilyharvale.com/