Cover reveal … and a pretty puzzle
Can you believe that, including today, there are only 67 days until Christmas Day? How on earth did that happen?
Everyone who knows me is well aware that I absolutely adore Christmas, but for me, the part I love the most is the run up to the Big Day – not the day itself.
I love the magic and mystery, and the chill in the air; the decorations and delights in the shops; putting up the tree really early (November 1st) so that everyone passing by can talk about me being 'ever so slightly mad'. It's all such fun.
But one of the best things, is having a new, Christmas book coming out. So, without further ado, here is the cover for my fabulously festive treat this year, Christmas at Clementine Cottage. Isn't it gorgeous? And just for fun, if you scroll down after reading the blurb, you'll find there's a jigsaw puzzle of this very cover, for you to do, maybe with a cup of hot chocolate and a shortbread biscuit…or two.
Christmas at Clementine Cottage
Clementine Cove – book 1
Curl up with a hot chocolate and enjoy the perfect Christmas with this fabulously festive treat.
Elodie Abbott loves Christmas, so she's not exactly thrilled when best friend, Iris asks her to go to a village Elodie's never heard of just as the festive season kicks off, to help Iris clear out her recently deceased, Uncle Stanley's cottage.
At least there's an upside. Clementine Cottage is grander than it sounds; the village is idyllic and Archer Rhodes, the owner of the village pub, The Bow and Quiver, is seriously hot. But it doesn't take a genius to work out Uncle Stanley wasn't popular.
When Elodie and Iris discover Stanley's been keeping more than a close eye on all the villagers, they soon start to understand why. Everyone in Clementine Cove appears to have a secret – including Archer Rhodes. And Stanley knew them all.
Elodie and Iris begin to unwrap the village mysteries, but now Elodie's hiding something of her own. She's falling for the gorgeous but equally stand-offish Archer, and that could be a problem. Especially if Archer's secret is as bad as she and Iris believe.
But as the temperature plummets, and the village is blanketed in snow, things soon warm up in Archer's pub. And with the Christmas festivities in full swing, will Elodie and Iris uncover more than they expect beneath the twinkling lights and Christmas sparkle in Clementine Cove?
This is book 1 in my new, Clementine Cove series, but each book can easily be read as a standalone.
Pre-order your copy now on Amazon: Christmas at Clementine Cottage
And here's the puzzle!
I hope you enjoy it.

Love and Best wishes,
Emily xx

© Emily Harvale 2011 - 2021. All rights reserved.
Comments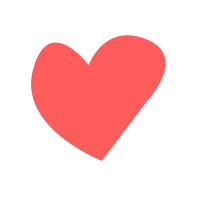 Emily Harvale
on Monday, 22 November 2021 08:15
Really sorry to read that, Teresa. Sending love, hugs and positive vibes and wishing him a speedy recovery. Look after yourself too, lovely. xxx
Really sorry to read that, Teresa. Sending love, hugs and positive vibes and wishing him a speedy recovery. Look after yourself too, lovely. xxx
Teresa Robinson
on Monday, 22 November 2021 07:56
Can't wait for the new book to come out as I need a distraction as my husband is in hospital for the 7th time this year hope you all have a great week is all well with you Emily Teresa xx
Can't wait for the new book to come out as I need a distraction as my husband is in hospital for the 7th time this year hope you all have a great week is all well with you Emily Teresa xx
By accepting you will be accessing a service provided by a third-party external to https://emilyharvale.com/